Wide Format Printing
What used to be reserved for major companies with large budgets has now become an attainable option for many: full-color, wide format printing.
We offer wide-format printing of the highest quality and convenience, with photorealistic color reproduction, fast turnarounds, and no minimum quantities.
Banners and Posters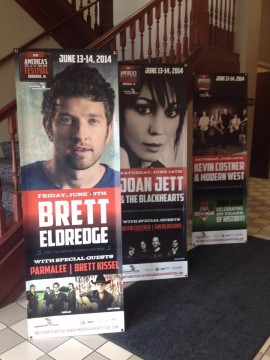 Banners are the most popular type of sign among businesses today. They are versatile, cost-effective, can be made to any size and because they are also flexible and portable, banners can be used for nearly all signage applications.
The limitless size, color and digital imaging options available today make it simple to generate maximum exposure with minimum cost.
As a result of new technologies, banners are now available in several different materials including poly, vinyl, nylon and flex-face.  Posters can also be created using paper, glossy or matte, and mounted on PVC or foam core.
Vehicle Wraps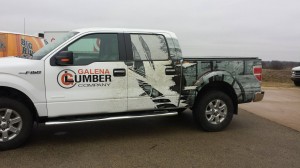 Big River Sign Co vehicle wraps are full-color digital graphics that are designed to fit your vehicle. The graphic is carefully applied to your vehicle, completely covering all surfaces. Wraps are an eye-catching way to turn your vehicle into a mobile billboard, without damage to your vehicle. Big River Sign Co can completely or partially wrap your vehicle. We can even safely cover the glass and windows, allowing individuals inside the vehicle to see out while those outside are shown your logo or company's message. Since Big River Sign Co is a full-service sign center, we have designs and layouts to meet any budget, so contact Big River Sign Co and let us help you get the maximum impact for your money!